Individually mouth blown in New York using only hand tools and the breath of an artisan, each organically shaped glass is entirely one of a kind.
GLASSWARE
CARAFES, JUGS & DECANTERS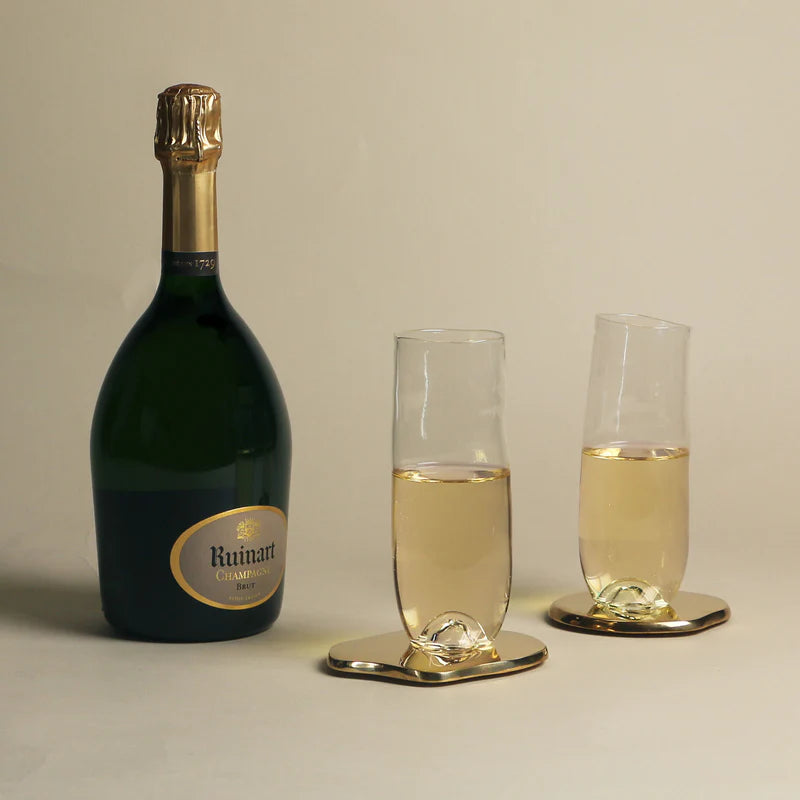 PROSECCO GLASSES
Start the evening with a sparkling glass of champagne. These tall, stemless flutes are uniquely shaped, making them perhaps more exciting than the bubbles they contain.
DISCOVER PROSECCO GLASSES →
Designed uniquely for white and red, our wine glasses are organically shaped and perfectly hold your favourite drink. When not sipping a delicious drop, they're delightful for water and juice.
WINE GLASSES